According to Germany's biggest tabloid newspaper Bild Zeitung, in 2022 Germany tried to send back over 68,000 migrants to other EU countries under rules governed by the Dublin accords. The majority of those attempts failed.
Just 4,158 asylum seekers in Germany were sent back to other EU countries where they had first claimed asylum in 2022. That's according to Germany's biggest tabloid newspaper Bild Zeitung, which obtained the latest figures from Germany's federal migration office BAMF.
BAMF reportedly told Bild that it had applied to fellow European countries to take back 68,709 people, but the majority of these applications had failed.
The quota of those sent back for 2022 is the lowest since records for the Dublin process began in 2014, claims Bild. The number of those applying for asylum in Germany who had already begun a procedure in another EU country was also 62.5% higher than it was in 2021, reports Bild.
Dublin III accords
The so-called 'Dublin III accords' were drawn up in 2013 and were meant to prevent migrants and asylum seekers from attempting to seek asylum in several different EU countries. However, the rules, when applied, mean that most of those wanting to apply for asylum end up needing to apply for it in the country of first entry, which is often EU countries on the edges of Europe, in particular Mediterranean countries like Italy, Spain, Greece, Malta and Cyprus.
Many migrants don't actually want to seek asylum in these countries, sometimes because they already have contacts or communities in other, often richer northern and western European countries like Germany, the Netherlands, Sweden or the UK; and also because the employment situation is often more difficult in many of the Mediterranean countries.
Language also plays a part. Many Francophone migrants hope to make it to France where they have communities, sometimes relatives and better job prospects. And Anglophone migrants find it easier to make their way in the UK or northern European countries where a higher percentage of people might speak or understand English.
Also read: Germany to take in migrants from Italy under EU solidarity mechanism
Objective: 'Quick access to asylum procedures'
According to the EU Home Affairs website "the objective of the Dublin III regulation is to ensure quick access to the asylum procedures and the examination of an application on the merits by a single, clearly determined EU country."
In order to establish which state bears responsibility for examining asylum, the EU website states that family considerations play the greatest role, followed by "recent possession of visa or residence permit in a Member State" and lastly "whether the applicant has entered the EU irregularly, or regularly."
The return directive mainly governs migrants who cross borders irregularly, states the website. The entire procedure also is not meant to last longer than 11 months or nine months if the person is to be returned to the first EU state by which they entered the bloc.
In the legal text, under article 24, which relates to Member states issuing a "take back request" to another member state, the timings suggest that a Member State has to issue a take back request "within three months of the date on which the requesting Member State becomes aware that another Member State may be responsible for the person concerned."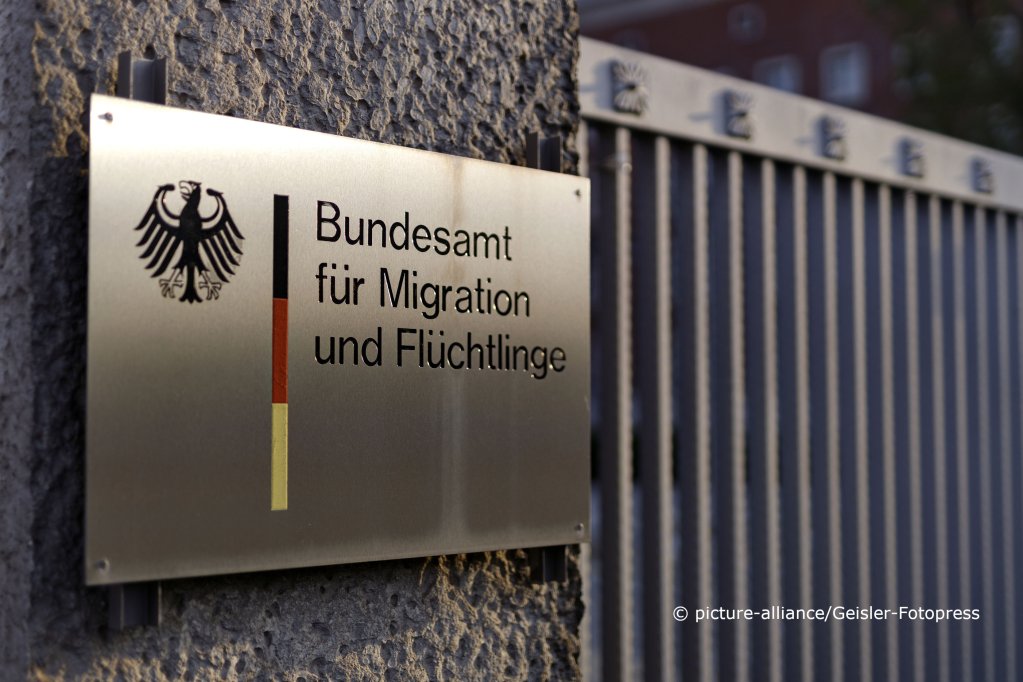 Take-back requests
If the take back request is not made within that period, then the migrant should have the right to lodge a new application. If a Member State finds that the person's asylum application has been rejected by a final decision in another Member State, and that that person is on the territory of another Member State without a residence document, that state could then request the former Member State "to take back the person concerned or carry out a return procedure in accordance with [the law] Directive 2008/115/EC."
Member States then have up to two months to reply. Transfers need to be carried out within six months of the request being issued. Otherwise "responsibility shall then be transferred to the requesting Member State." The transfer time limit can be extended to up to one year in some circumstances, for instance if the person in question is in prison, or if they abscond. Then the time limit can increase to eighteen months. The costs of transfers should be met by the requesting state.
On January 11, 2023, BAMF published its asylum figures for 2022. According to its report, a total of 244,132 people applied for asylum in Germany in 2022. BAMF made 228,673 decisions across the whole year.
Also read: Majority seek refugee protections after arriving in Germany
Asylum applications in Germany
The numbers overall rose significantly compared to figures from 2021, reported BAMF. In 2021, 148,233 applied for asylum for the first time in Germany, representing a 46.9% rise.
The majority of those applying for asylum in Germany in 2022 came from Syria, followed by people from Afghanistan, Turkey, Iraq, Georgia, Iran, Somalia, Eritrea and the Russian Federation.
According to BAMF, 49,330 people had their asylum application refused, and 50,880 people were found to have some reason why they needed to apply for their asylum in another country, for instance because they had already begun an application in their first EU country of entry (Dublin accords).
Also read: Blurred lines, migration and internal EU borders
As 2022 drew to a close, BAMF still had 136,448 decisions to process, its press release states.
According to the Catholic German news agency KNA, in 2021, Germany issued 10,427 take back requests to Greece, but just one person was actually returned. Germany also issued 6,623 requests to Italy in 2021, and just 287 were taken back.
With KNA, Reuters, AFP


Read More:Germany unable to send back most migrants under 'Dublin' rules