Angela Crawford
The rolling countryside of Pastoria East may seem an unlikely place to find a French horologist, yet that is where Bruno Bell calls home.
The clockmaker and object restorer and his Australian wife – senior curator for the National Gallery of Victoria, Amanda Dunsmore – moved to their 160-acre property north-east of Kyneton just four months ago.
But Bruno's fated journey to Australia began more than 20 years ago when he first met Amanda at an archaeological dig in Egypt.
"We met on an archaeological excavation with Monash University," Bruno explained.
"She was there as a ceramologist and me as a metal object conservator.
"We just spent two months in the desert and we had a little romance."
Bruno spoke little English at the time but as the only option at the dig was to speak that or Arabic, the former won out.
"Most of the publications about conservation are in English, so I read English quite easily and I think it helped a little bit," he said.
After Egypt, Bruno and Amanda lost touch.
But four years ago, when travelling in France, Amanda tracked Bruno down.
"She was in Normandy, where I was working, and she found me and it was quite a surprise," he said.
"We met in the train station and we just discovered that the feeling was still there.
"It was the day that Notre-Dame was burning, and for me it was a sort of revelation, that it was just the right time for me to change my life.
"I drove to the south of France and we spent a few days together.
"Six months later I was moving to Australia.
"All the stars aligned, everything fell into place when we found each other, it was really amazing."
The couple first lived in Melbourne before discovering the property at Pastoria East, where they keep merino sheep.
"For a few years we were looking to move to a more countryside life, a more peaceful and quiet life, and we just found this place," Bruno said.
A CONSERVATION CAREER
Bruno grew up in the suburbs of Paris and first completed a degree in chemistry and physics before later studying history and archaeology at the renowned Sorbonne University, where he completed his masters in conservation. He is also a graduate of the British Horological Institute.
Bruno ran his own workshop in Normandy until 2019, undertaking conservation work for archaeologists, museums, public service organisations and private clients.
He has worked on Napoleon's armour and has identified organic materials in early graves from the medieval period. He also restored the silver Mercure statuette from the Bois-l'Abbé excavation.
With 30 years of conservation experience, Bruno specialises in metal object conservation.
"There was digging in a 15th century castle and they found a lot of metal objects and every year I had a box of metal objects to restore," he said.
"It was really exciting for me and for them.
"The approach was to restore all of the objects because in France when you make an excavation, even on antique sites, you get a lot of metal objects.
"We discovered an arrow head and writing tools, which looked like nails from the corrosion, but when I cleaned them I saw fine decoration."
Another fascinating find was a tiny copper box from a Roman excavation.
"It was in the context of a house, which was probably a medical house, and the box was completely sealed by the corrosion," he explained.
"When we opened the box it still had the perfume of the product that was in it.
"You open that, 2000 years later, like new. It was really exciting."
Here in Australia, Bruno has set up a workshop at his home and primarily restores clocks and other objects for private clients.
He can be contacted via email on atelierbrunobell@gmail.com or phone 0413 422 637.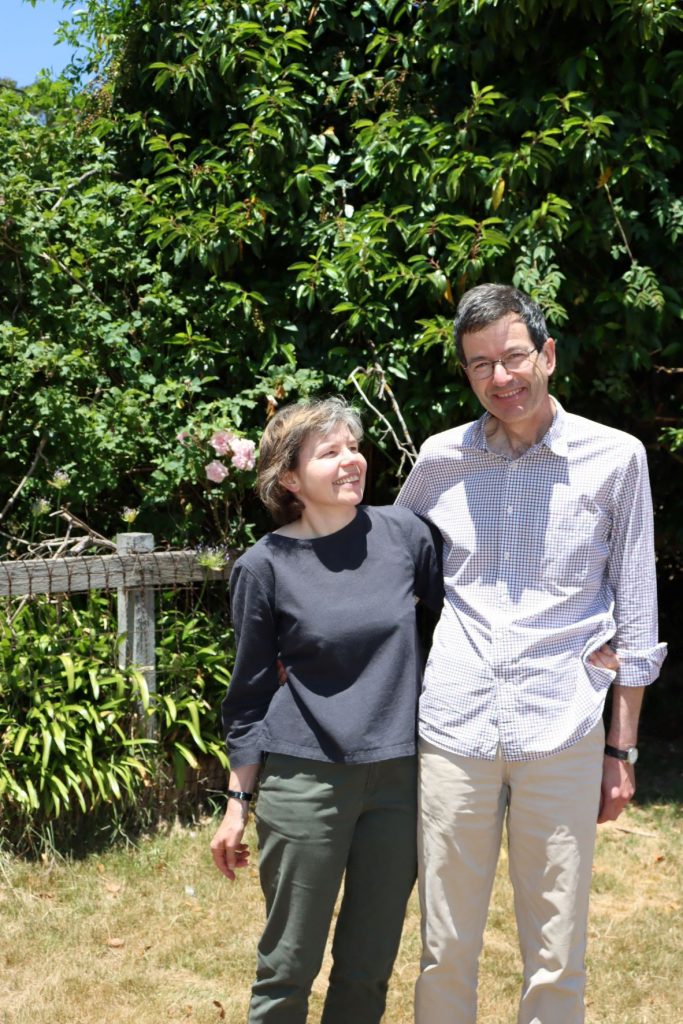 Read More:From Paris to Pastoria | Midland Express